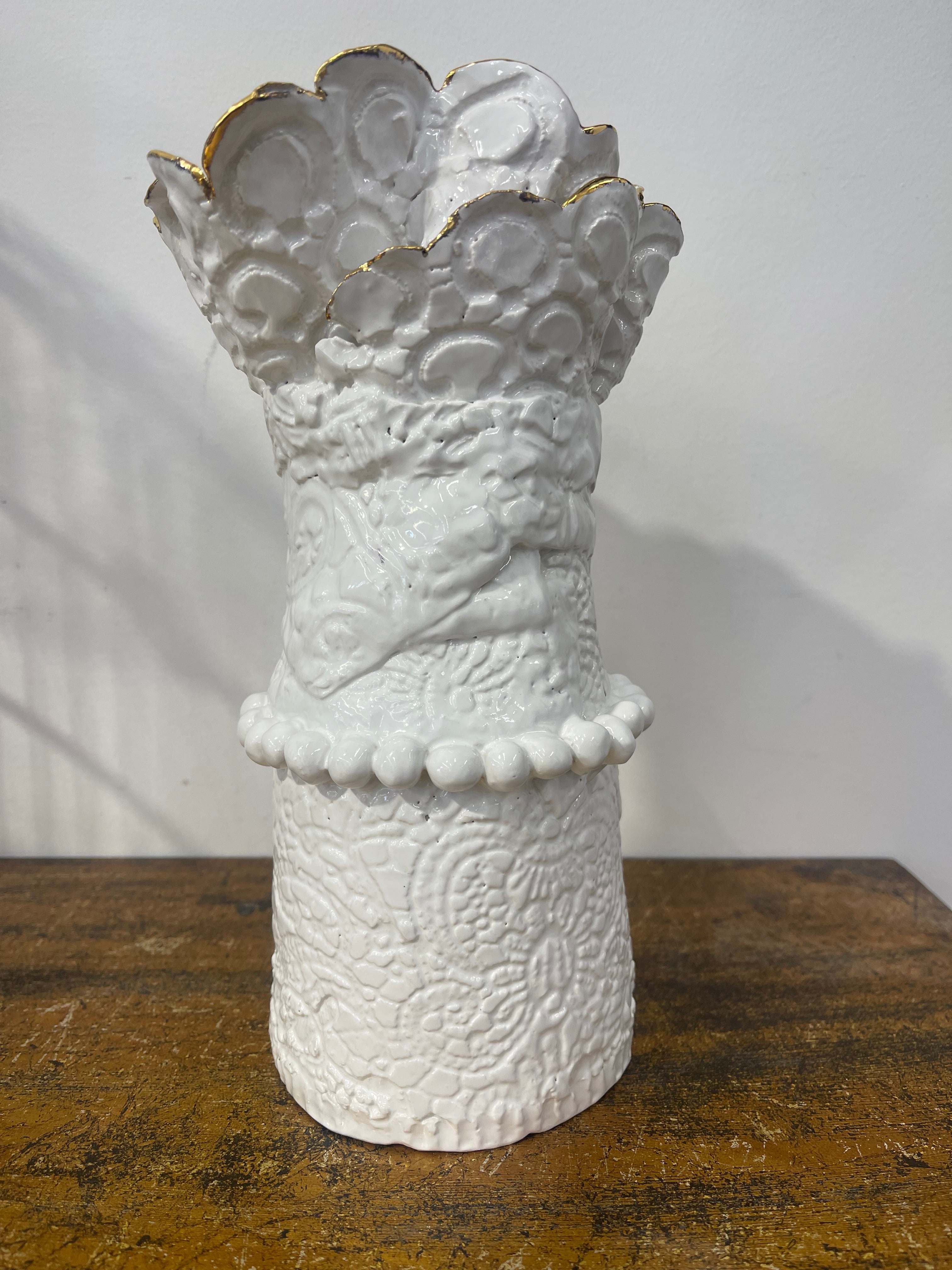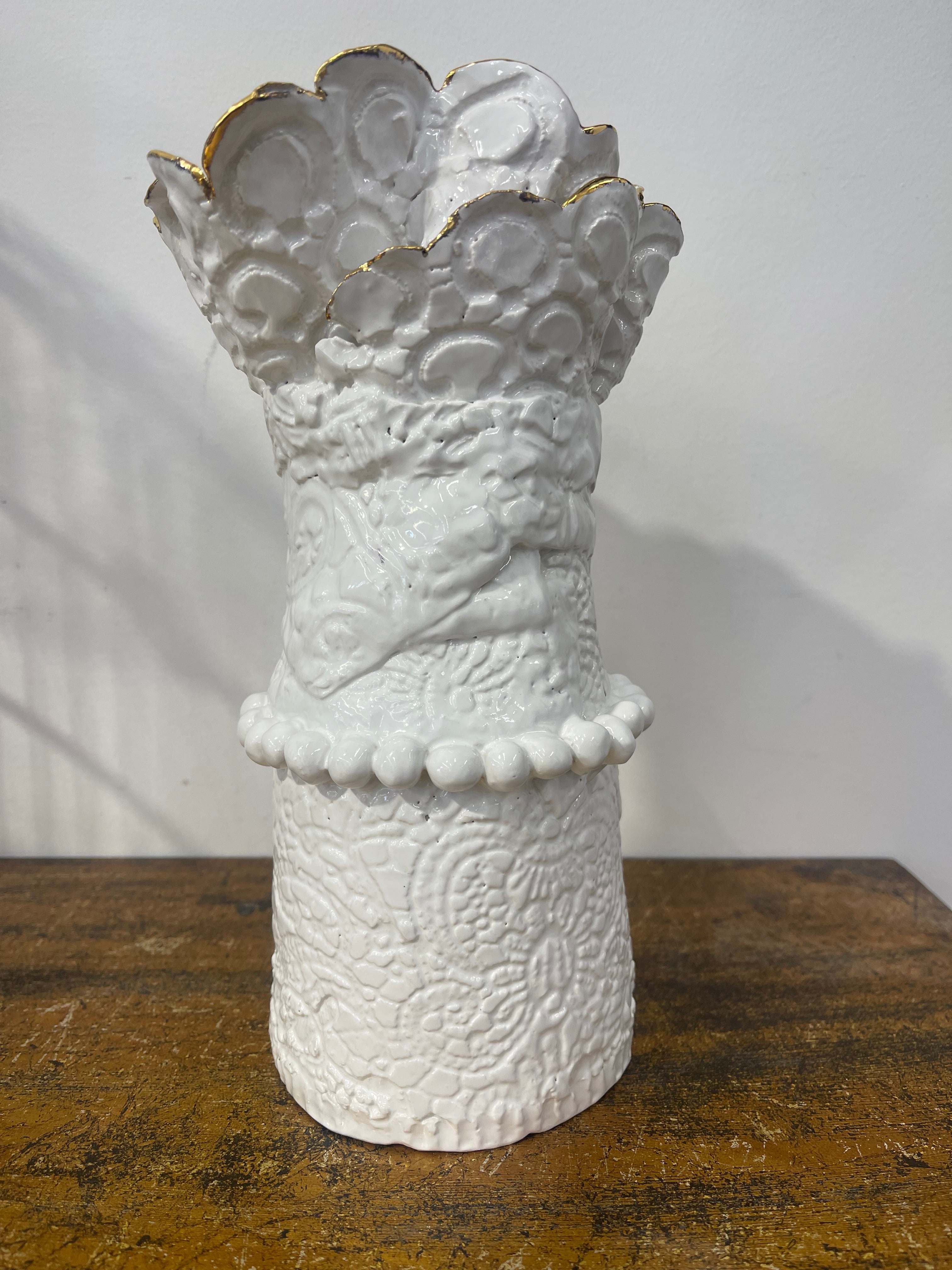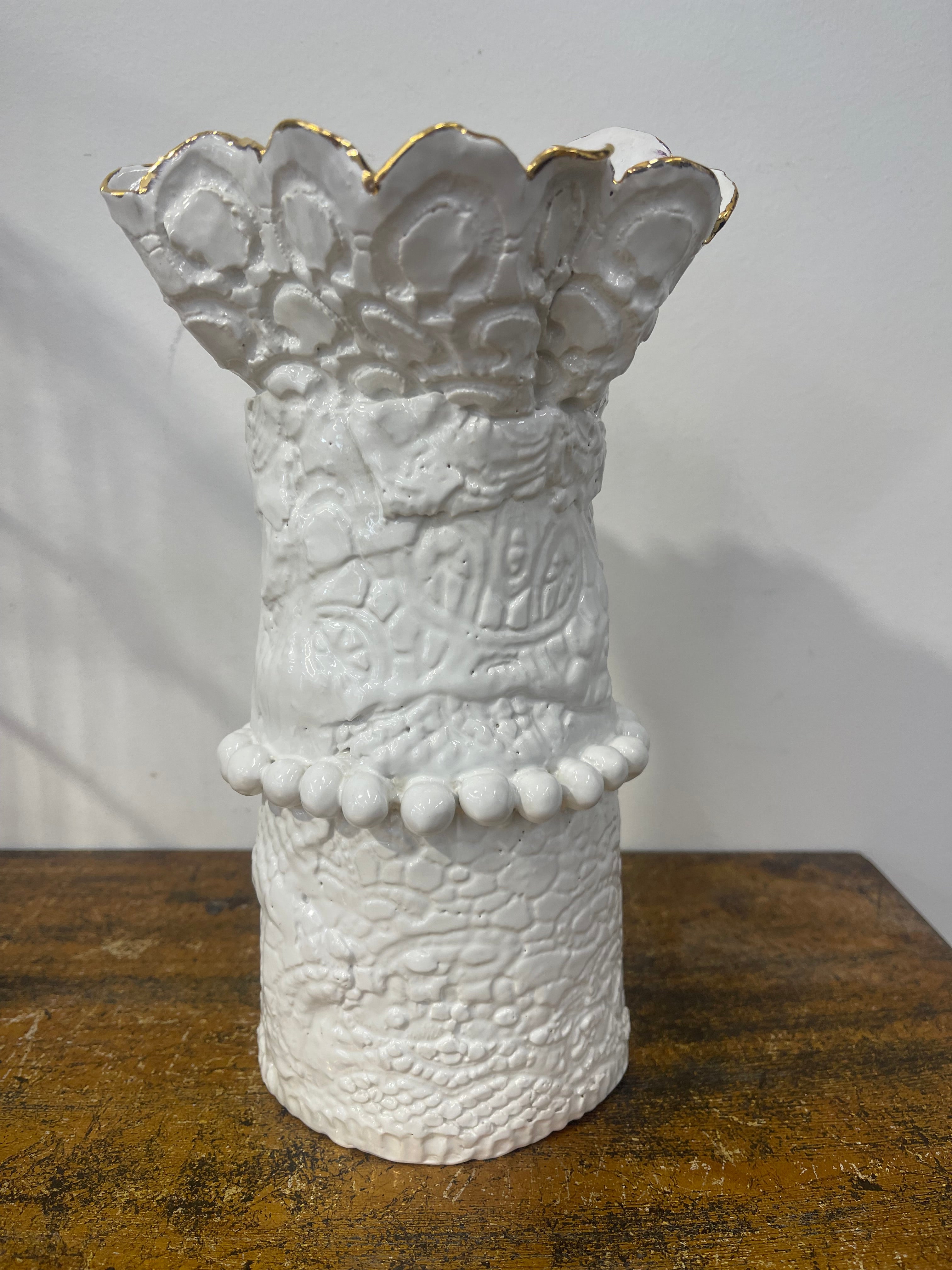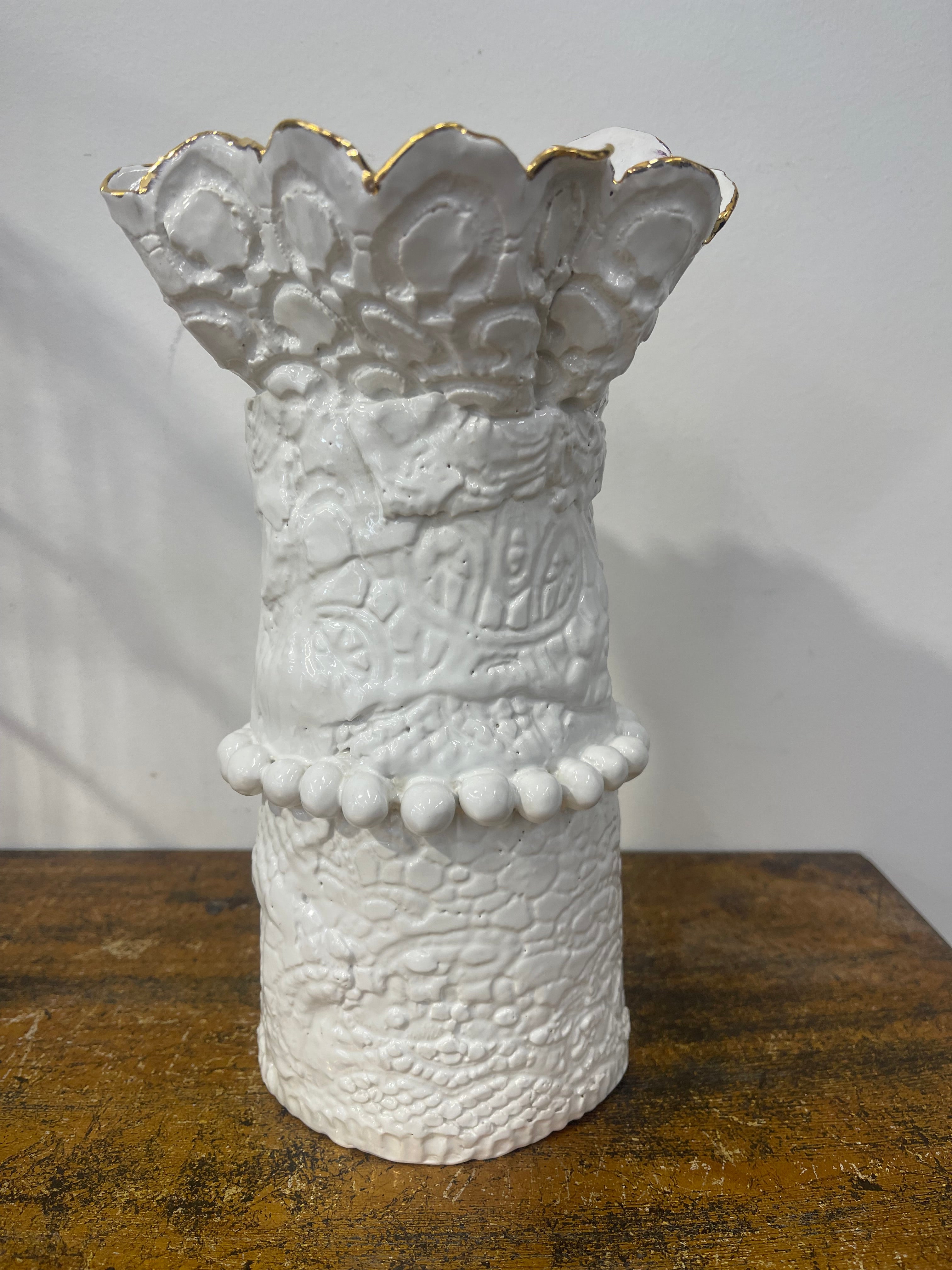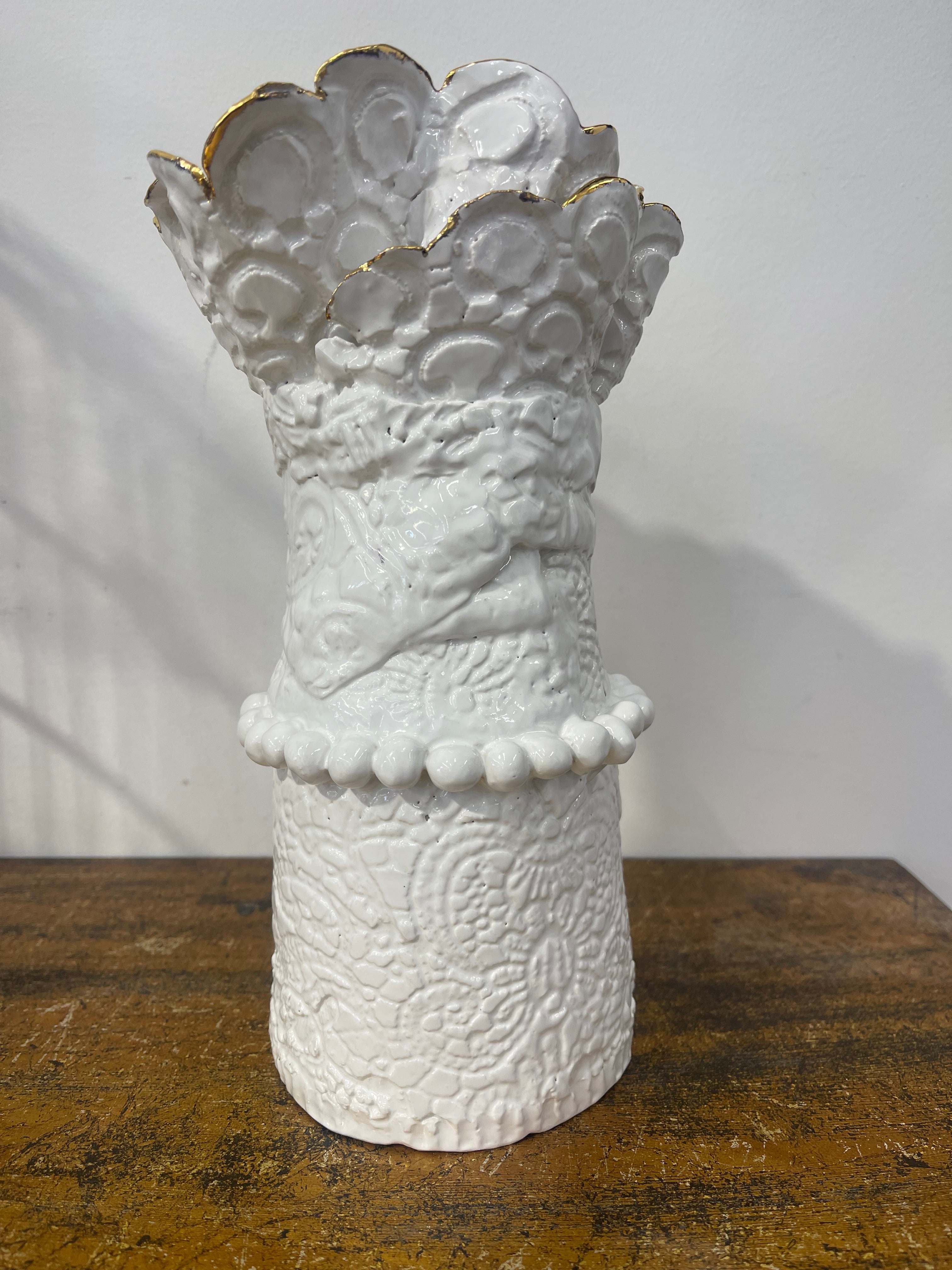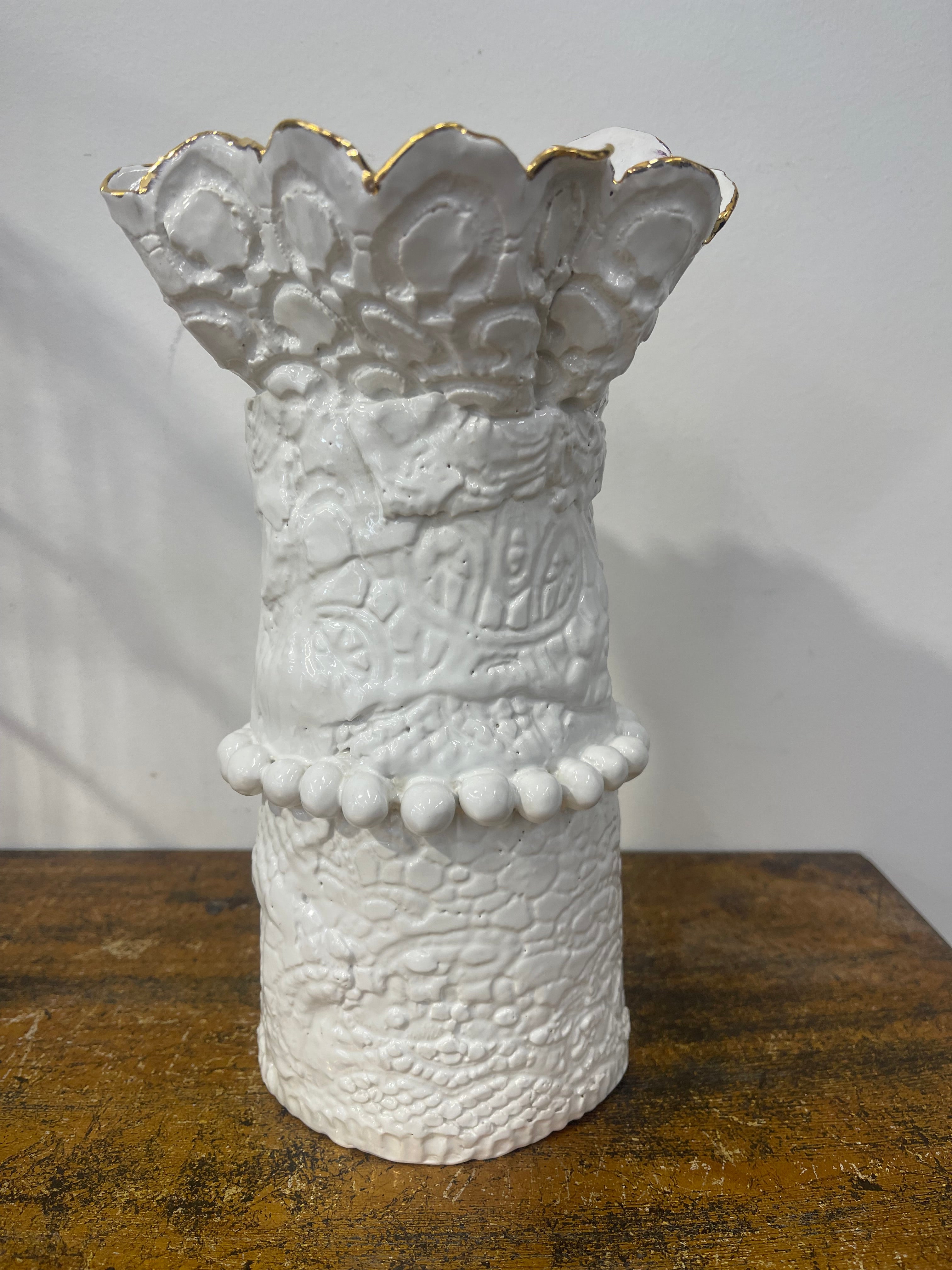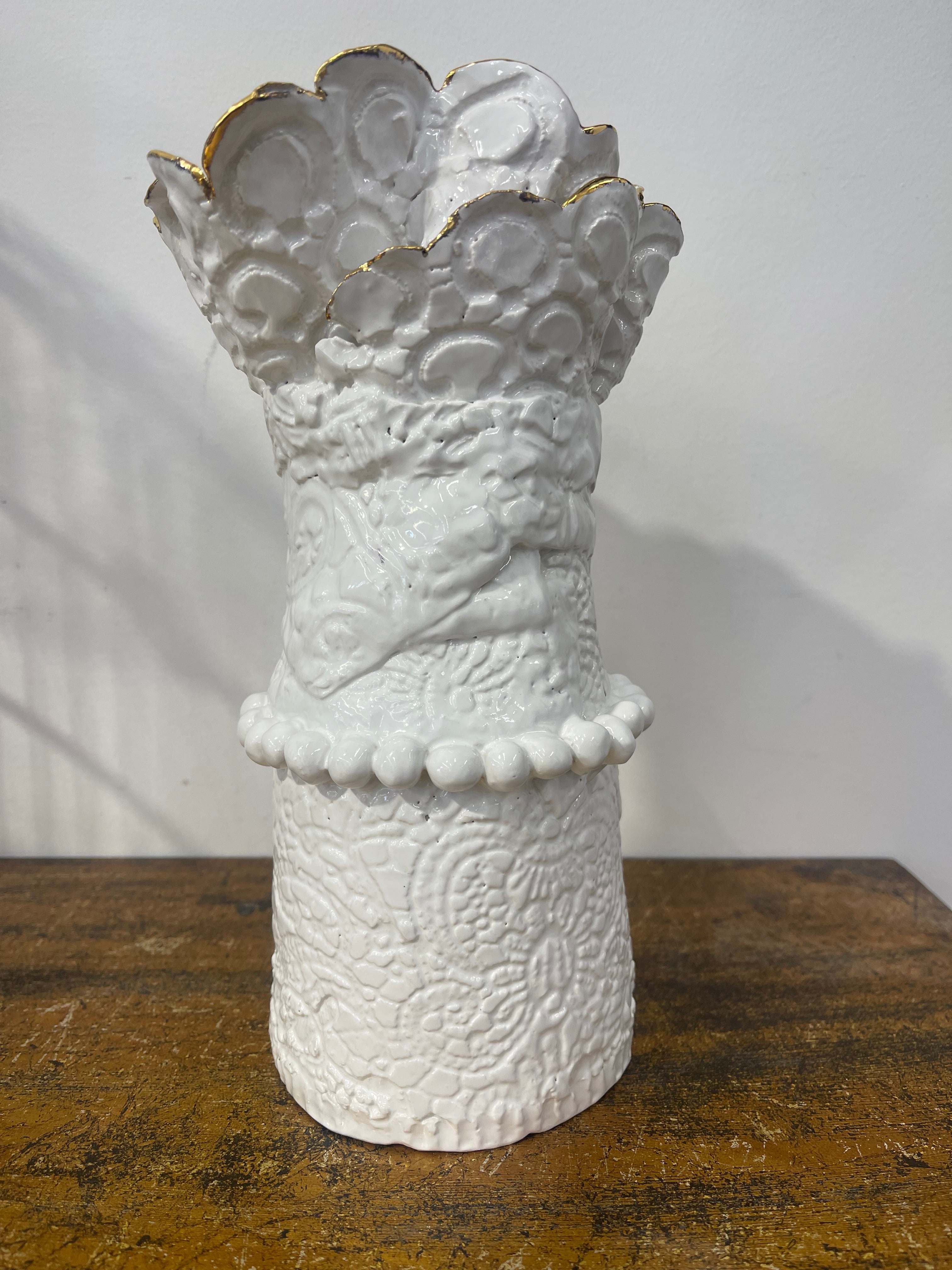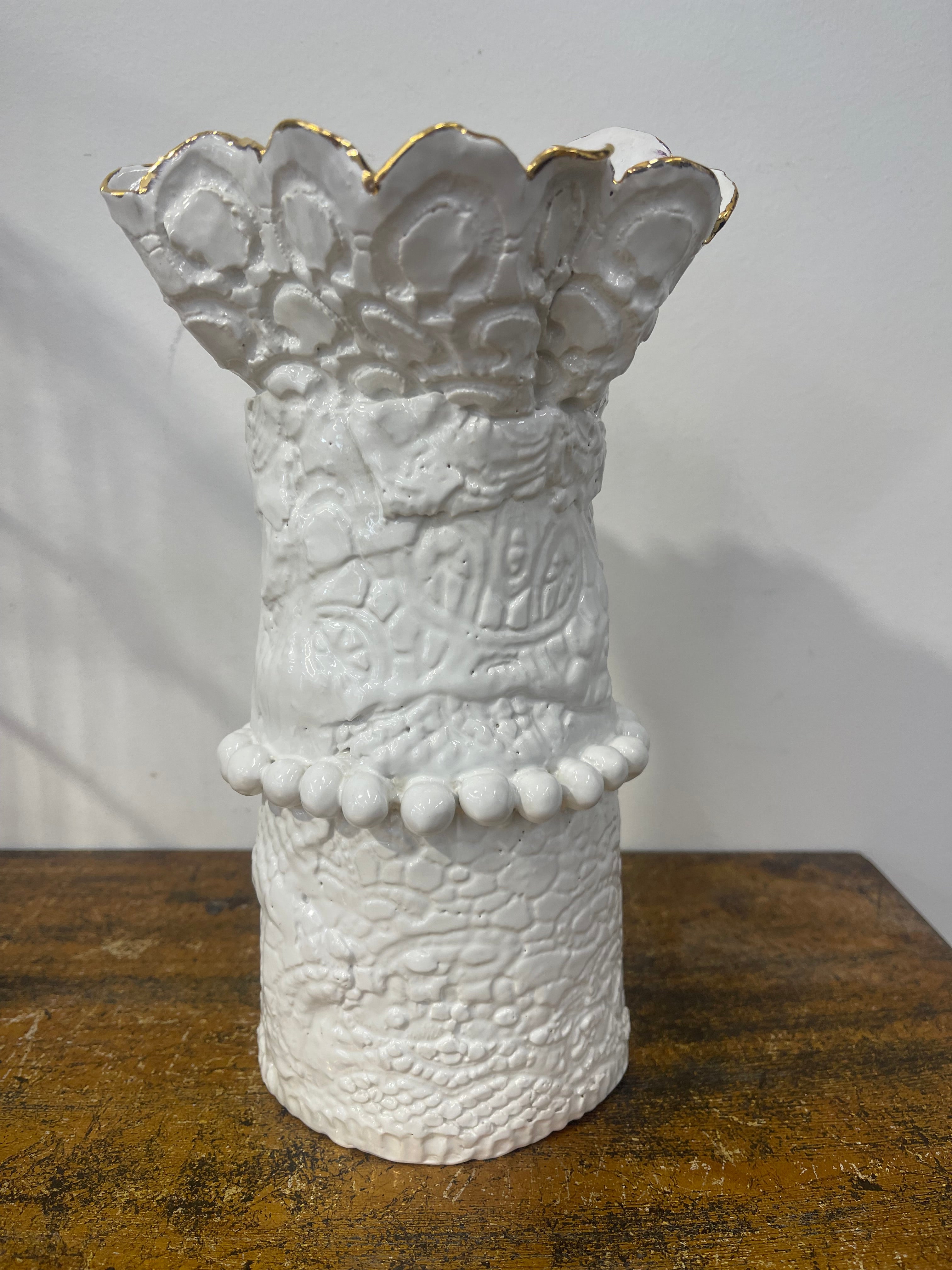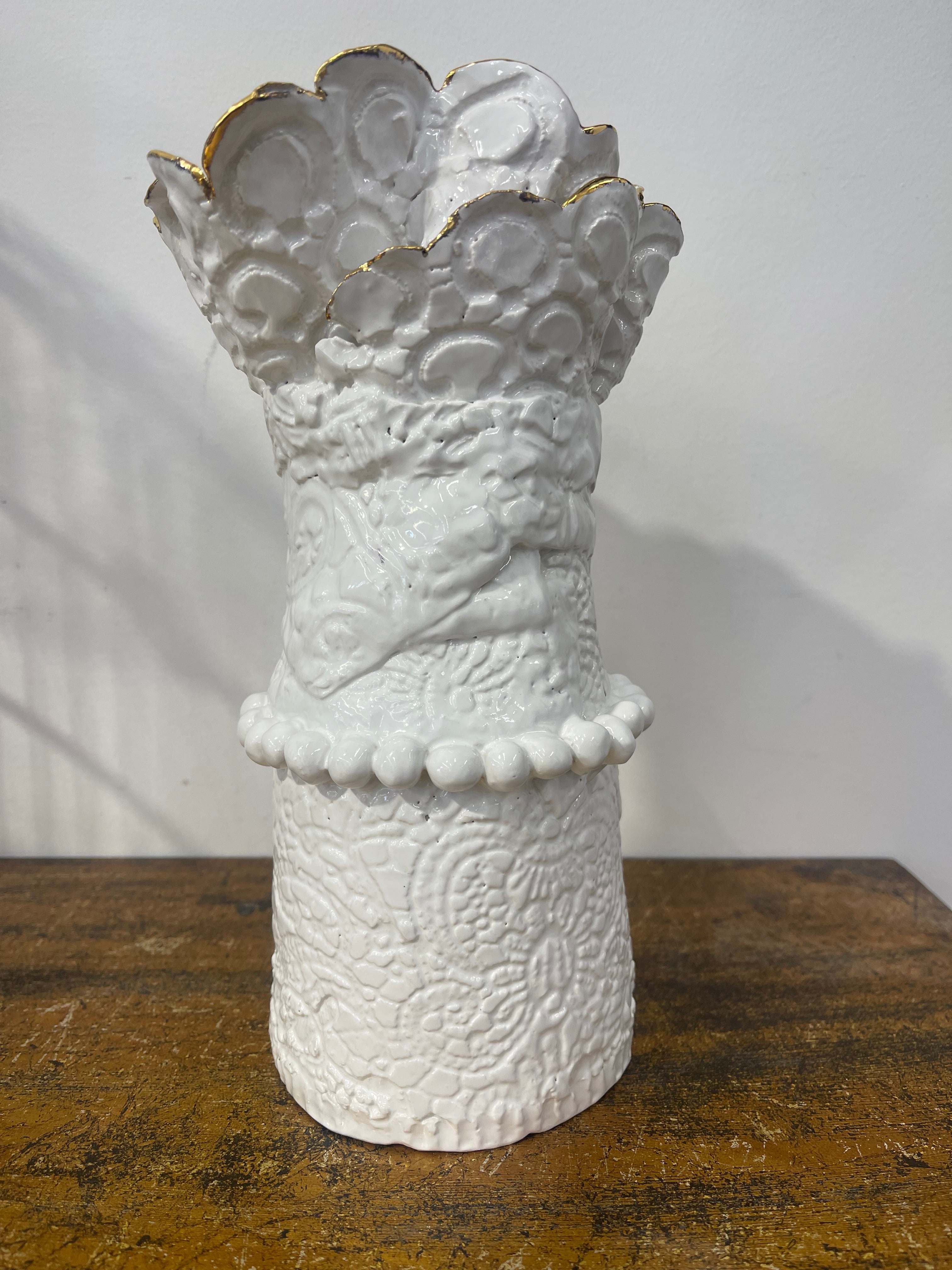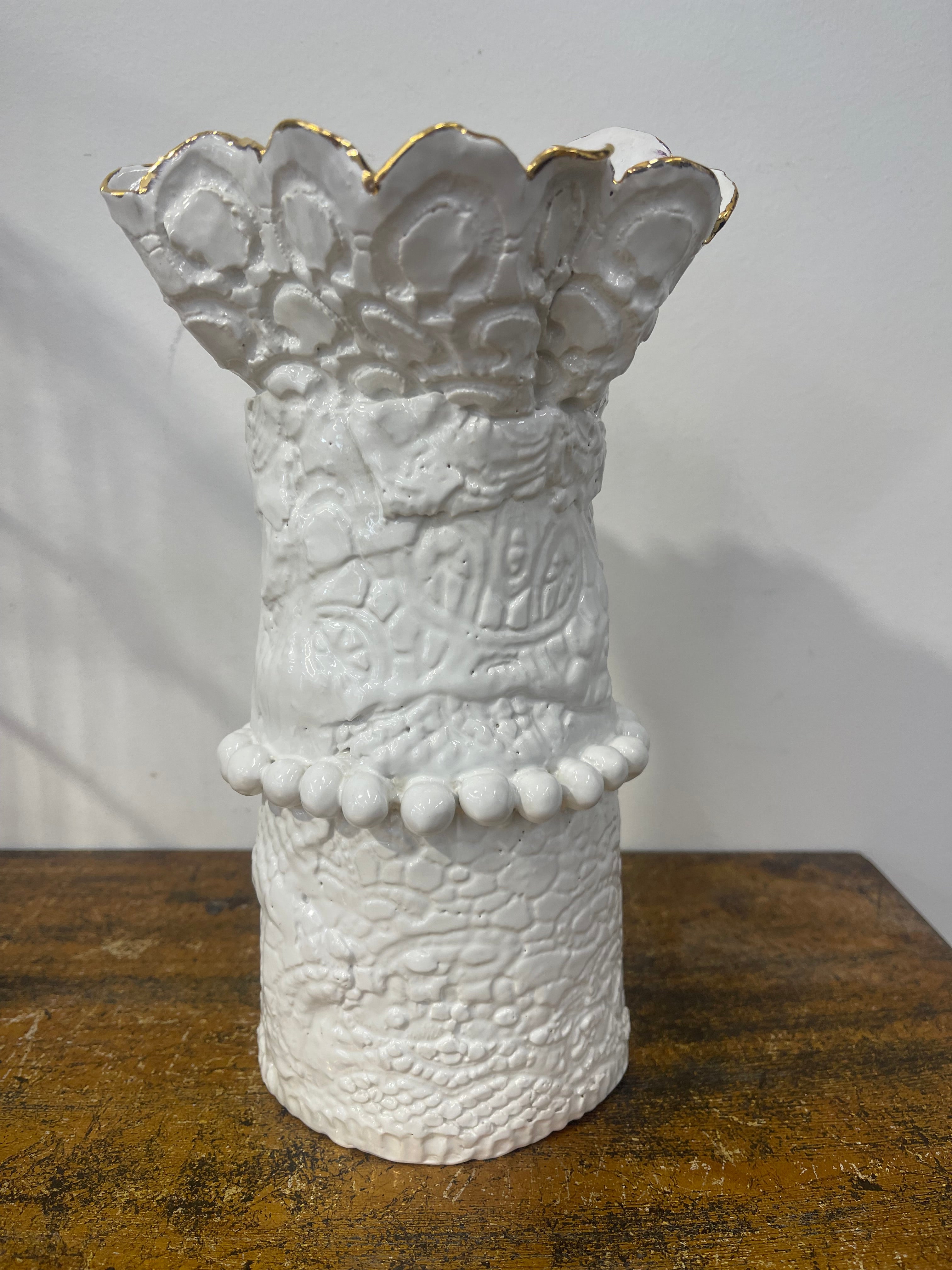 Tall Lace Vase 2
Porcelain
Dimensions: 
Width at widest point across the top 150mm x  275mm High at the tallest part.  
One Only
 All Deeanne's Pieces are one of a kind and each piece is made by hand from start to finish using Porcelain or white Clay. Intricately detailed with 12ct gold
As you can probably tell, I enjoy spending my time meticulously adding intricate flowers and texture to my work - Vases, bowls and Sculptural pieces.